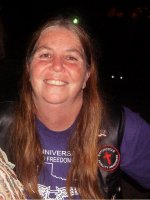 Penny Randolph
penny.randolph@texasabate.com
Hello, My name is Penny Randolph, I am a member of North East Texas Chapter of ABATE since May 2008 and the AMSEP Coordinator.
As a mother of five kids and grandmother, I understand the importance of SAFETY. I have several ideas on educating the younger generation on motorcycle safety. But I am always open to any suggestions and ideas from anyone.
I am looking forward to working with my Committee Members and other Bikers in getting the public awareness for motorcycle safety, educating and sharing the road. If anyone knows of an event that they would like for us to come out and do a presentation feel free to contact us.
We are looking for others to serve on the committee in their areas. Please feel free to send us your ideas or let us know if you want to help by emailing AMSEP@texasabate.com or calling me at 903-560-1716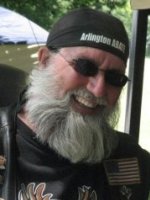 Rick Boland
rick.boland@texasabate.com
My name is Rick Boland I have been on the Mid South Mile Committee for 4 years now. It is a great experience and a lot of fun.
We have lived in Aurora Texas for 15 years now and I am on the City Council. I have been on the Council now for 5 years.
I have been involved in Texas ABATE since 1996.
I have has held the offices at the Chapter level of Coordinator , Asst. Coordinator, Chapter Rep., and Legislative officer. At the Texas ABATE State level has held offices of State Coordinator and Asst. Coordinator and Legislative officer. I am involved in putting together a new seminar for Texas ABATE called T.A.L.E.S. This stands for Texas ABATE Legislative Education Seminar. I am involved also with our AMSEP program. This is ABATE Motorcycle Safety Education Program.
I have been involved with fighting for our freedom to ride for years now. Always a fight to ride free. I like camping, NASCAR, Drag Racing and Motorcycling. So Ride Free and Safely Rick Boland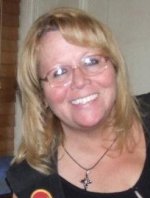 Connie Thompson
connie.thompson@texasabate.com
I am Connie Jean Thompson. I love riding and fighting for our rights, and help in getting the word out to watch out for motorcycles, we are everywhere. Please Look twice.
I have done seminars at NCOM and Mid-South Mile for Women in History on Motorcycles. I also included a booklet on Women and Safety in these seminars. I have been on the board for the Mid-South Mile as the secretary; I have also served as Membership for (the) State of Texas ABATE, in which I am the new Membership Officer for the state of Texas. I am with the Denton Chapter and have served as Membership, Treasurer, Chapter Rep, and starting in January I will be the Coordinator for the Denton Chapter.
I am a mother of three great kids, and Nana to eleven grand-kids. I am very much a family person, I have kids and grandkids that love to ride and I want them to have the right to choose how and where they ride. We need to work together to keep that right, if not for us think about your kids, and or grandkids, do you want them to be able to feel what you feel when you go out and ride? Do you want to them to go out into the wild blue yonder and ride with cages that are not aware that motorcycles are out there? Think about it!
I am so excited to have the opportunity to work with this new program. We all have a lot of great ideas and together we will take this new program and get it out to the public. Right now our kids and grandkids are learning to drive. They are not told or taught to look out for motorcycles. We want to get this program into the schools, Drivers Ed Classes, Defensive Driving Classes, any where people who drive can see and understand we are out there. We were not taught to watch out for us, but over the years we have learned and some have lost their lives, not because they did not know, but mainly because the John Q Public was never taught to watch out for motorcycles, I am tired of losing my brothers and sisters, to uneducated drivers. So now we have this program. It shows and explains a lot of different safety things. It mainly explains how and what drivers need to do in order to watch out for us. So if you have a school, a class, City Council Meeting, anything you can think of where the people can sit and watch and listen for a few minutes, please contact us and we will bring this program and open some eyes as to what to look out for and how to be safer drivers and riders.
Ride Safe, Ride Free, Just go out and Ride ~ Wild Thang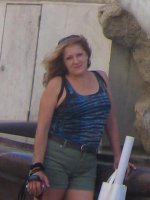 Kaye "Stormy" Elliott
kaye.elliott@texasabate.com
My name is Kaye "Stormy" Elliott. I'm 20yr member of Texoma ABATE (since 1992). I am also the current Newsletter Editor for Texoma and Texas ABATE in 2013 & North Texas AMSEP Rep. I have been fighting for motorcycle rights for 20yrs.
I have been a nurse for 15yrs and have taken care of a lot victims from motorcycle accidents. Failure to see us on the road has been apparent since I started riding at a young age. I was 9yrs when the neighbor got me a 50cc indian to get me on the road. I continued riding and have only seen the problem increase. Long before texting and driving they flat out just didn't see us coming or weren't looking.
Now I have 2 sons that are grown and ride. I have 10 grandkids and 3 of em have already started hollering dirtbike! So I decided to get on board with AMSEP. Its obvious the only way change can occur is if someone initiates it. Safety and education needs to start with our kids in grade school, long before motorcycles we ride bikes. One foot usually follows the other though don't it...
...Keepin it RubberSide Down-Stormy ");